FOOD MENUS
Please note: Some dishes may change from day to day depending on seasonal availability of produce.
Please advise us of any dietary needs or allergies.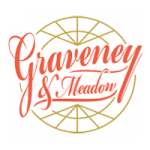 White

175ml
250ml
Bottle
Abilius Blanco, Spain
£4.60
£6.00
£16.50
A Delicious Blend Full of Fresh Green Apple, Citrus and Pear Flavours with an Attractive Balance and a Clean, Crisp Finish.

VSE Sauvignon Blanc, Chile
£4.90
£6.40
£18.00
Pale Yellow Colour with Green Tints, this Wine Has Fresh Lime and Floral Aromas. On the Palate It Is Beautifully Balanced with Bright Acidity and a Delicate Body

Domaine Bergon Chardonnay, France
£5.10
£6.60
£19.00
The nose opens up onto delicate notes of flowers: lime tree, elder, then some fruits appears peach, fresh grapes, apple. Mineral in the mouth, it's filled with fat, adorned with a beautiful liveliness highlighting aromas of white flowers

ETRA Albarino, Spain
£5.80
£8.10
£24.00
A wonderful Albarino with superb notes of peach and apricot along with a great mineral finish. On the mouth it is a powerful, fruity tasting wine, with nicely integrated acidity, sweet structure and smoothness.
Chablis 2014, France
£32.95
Rich and ripe, firstly full of flowers then going on to reveal its fruity aromas with
sweet, suave scents. This wine is very powerful with a pronounced mineral character that
enhances the fruit and fine vegetal flavours. Its mellowness harmonizes perfectly with its vivacity on a solid structure that illustrates perfectly the special nature of the wine.


Red

175ml
250ml
Bottle
Abilius Tinto, Spain
£4.60
£6.00
£16.50
Medium nose showing aromas of strawberries and cherries. Medium to full bodied wine with forest berry notes, very fruity, unoaked and vibrant. Good acidity and moderate length
VSE Cabernet Sauvignon, Chile
£4.90
£6.40
£18.00
This rounded, full bodied Cabernet offers rich plum, currant and black pepper flavours that fuse together for a pleasantly soft finish.
Las Olas Malbec, Spain
£5.90
£7.60
£22.00
Made in the foot of the Andes where the grapes flourish in the hot sun, cool breezes and fresh mountain air. A wonderfully easy drinking Malbec with intense blackberry and cherry characters. Soft, rich and mouth filling.
Livor Ijalba Rioja, Spain
£6.20
£8.10
£24.00
Young red wine from 100% Tempranillo grapes. Intense purple colour, fruity Tempranillo aroma, round with a good backbone on the palate because of its great extract and colour
Ego Bodegas Goru, Spain
£26.00
Goru is 50% Monastrell, 30% Syrah and 20% Petit Verdot. An explosion of flavour. Ripe red fruits with some dark cherries, vanilla notes along with hints of white pepper and cinnamon. All these are balanced by soft mature tannins.

Rose

175ml
250ml
Bottle
Abilius Rose, Spain
£4.60
£6.10
£16.50
A three-way blend of peppery Garnacha and rich Tempranillo with a dollop of Cabernet Sauvignon to add a little structure. Warm and beautifully balanced Medium Rose with Red Fruit Notes
La Bastille Rosado, France
£4.80
£6.10
£17.00
A perfect and simple rose for when the sun is out. Light and fresh, great for any occasion. Raspberry and Strawberry Finish


Sparkling

125ml
Bottle
Miazzi Prosecco, Italy
£6.00
£25.00
A light crisp Prosecco with floral tones and delicate bubbles making an ideal easy drinking Prosecco.
Jean-Noel Haton Champagne
£55.00
A classic well-made and independent Champagne, fantastic for any celebration. Beautiful crisp bubbles with refreshing citrus notes and further brioche flavours make this a great Champagne for the price from a smaller grower.